Elmer's Glue (Ohio) Product Donations
Read more about how your organization can qualify for and use a donation from Elmer's Glue (Ohio), or click here to find and solicit more donors like them!
About Elmer's Glue (Ohio) And Giving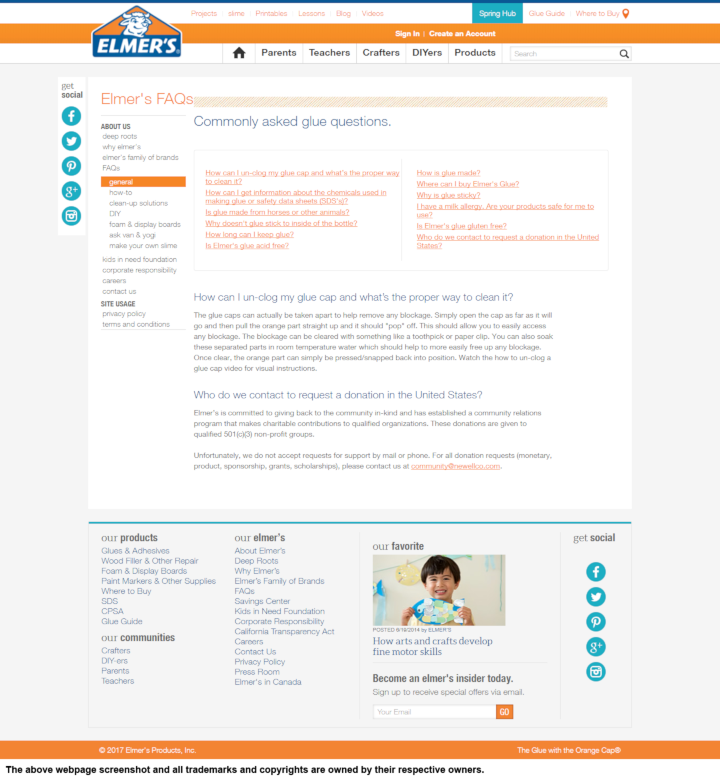 See their website for more detailed information.
Elmer's Glue gives back to the communities near the areas they work. Providing product donations, monetary, sponsorship, grants, and scholarships through an established community relations program to qualified organizations. If you're a 501(c)(3) non-profit organization, you can submit your donation request via email. You can contact them at by email. Be reminded that they do not accept requests for support by mail or phone.