Celestial Seasonings Product Donations
Read more about how your organization can qualify for and use a donation from Celestial Seasonings, or click here to find and solicit more donors like them!
About Celestial Seasonings And Giving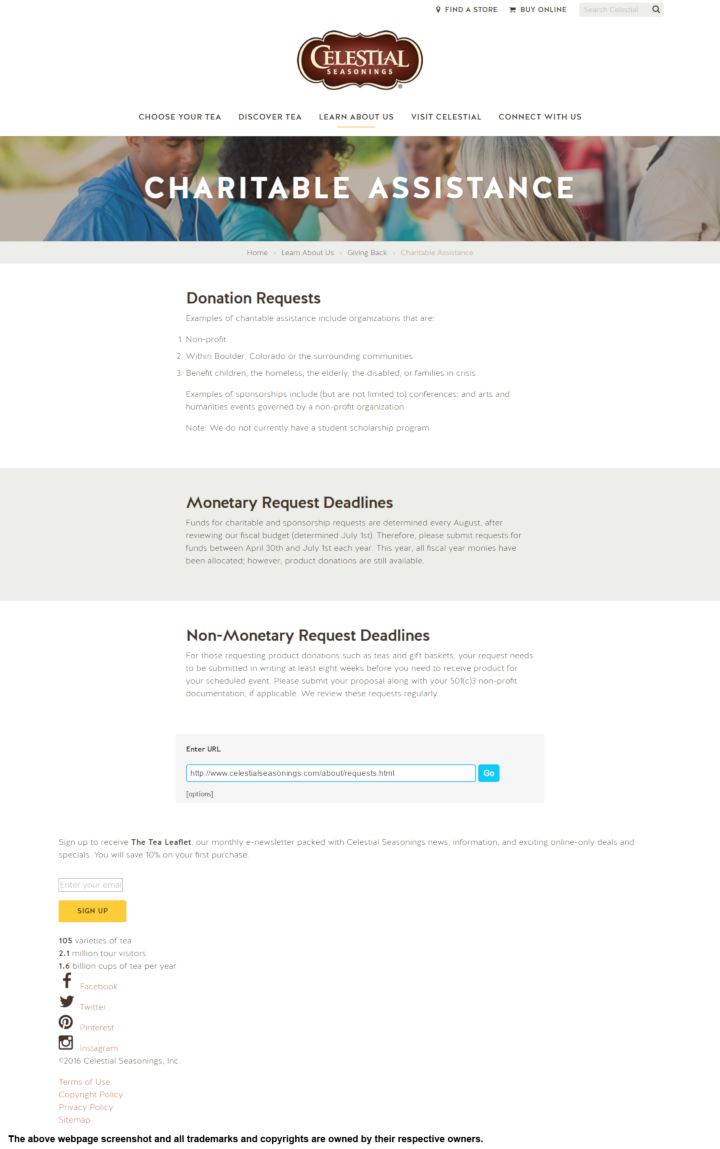 See their website for more detailed information.
Celestial Seasonings believe that the goodness of their teas should be exceeded only by the goodness of their actions toward the world. They give back to charities and social organizations in our home state of Colorado and the surrounding communities.
You can submit your request for funds between aprol 30th and July 1st each year, after Celestial Seasonings has reviewed their fiscal budget.
If you are requesting for product donations like teas and gift baskets, submit your request at a minimum of 8 weeks prior to your event. It should be submitted in writing along with your 501(c)3 non-profit documentation.
Company Information: Celestial Seasonings trademarks and copyrights are owned by:
Celestial Seasonings